The Battle Royale game can be said to be the biggest revolution in the game industry after the MOBA game. Since the launch of the mobile Battle Royale game, it has occupied the top download list for a long time. Among them, the two most famous are PUBG Mobile and Free Fire.
Even so, I believe there are still many players who have not played these two games. For players who have not played, or for players who have only played one of them, there will be a question, what is the difference between them? Which is better? First of all, let's take a look at the differences between these two games in various aspects. Then, analyze which game is better.
Developers
PUBG Mobile is developed by Lightspeed & Quantum Studios and published by Tencent Games. It was officially launched worldwide in 2018. Tencent Games' parent company, Tencent, is a shareholder of many well-known game companies in the world, including Epic Games, Riot games, and so on.
Free Fire is developed by 111dots Studio and published by Garena. Garena is the largest game development and publishing company in the Southeast. The games he represents in Southeast Asia include Hero of Newerth, League of Legends, Fifa Online 3, and so on.
Graphic
PUBG Mobile is a game developed using Unreal Engine 4, and Unreal Engine is one of the most advanced game engines on the market. PUBG Mobile's graphics will be more real, more detailed, and smooth.
In contrast, Free Fire's graphics are more cartoonish and simplified. It also runs faster. From here, we can predict that the system requirement required to run PUBG Mobile will be relatively high.
PUBG Mobile Graphic: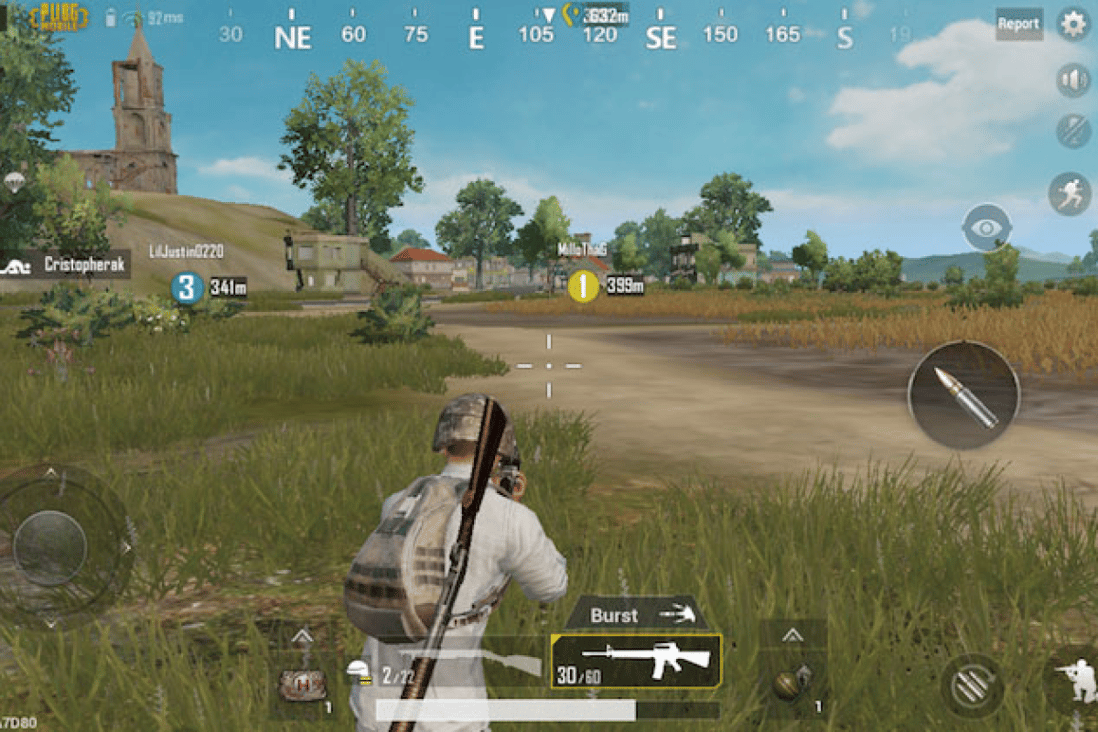 Free Fire Graphic: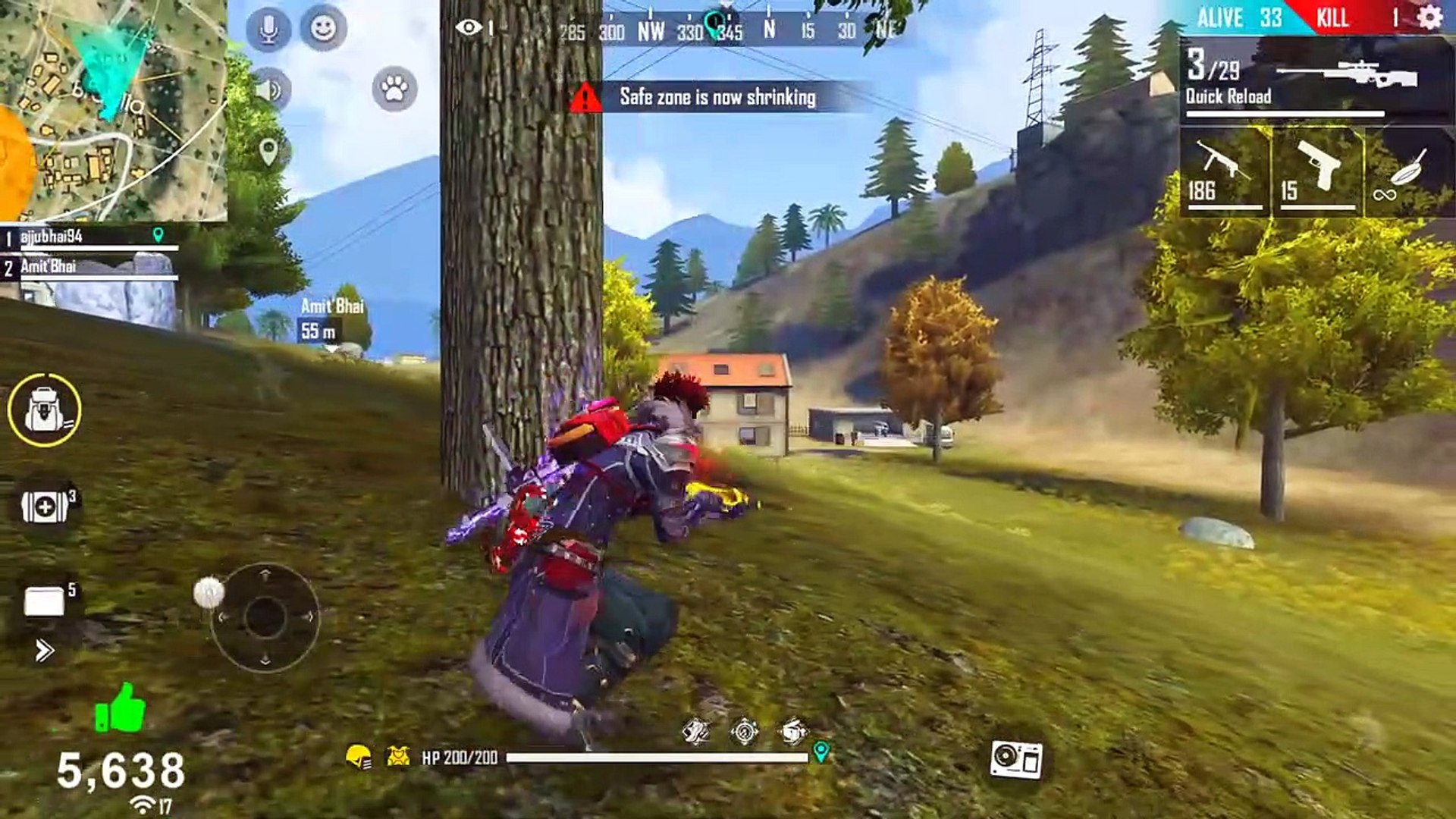 Players
PUBG Mobile's latest monthly average player is estimated to be 480million. Most of the players are located in United States, Japan, Russia, South Korea, Finland, Thailand, Canada, Norway.
According to the latest data from Free Fire, its monthly average player estimated is
349 million. Players are mostly distributed in Thailand, Brazil, Indonesia, India, Malaysia, Bangladesh, Vietnam, Russia.
System requirement
For PUBG Mobile the minimum system requirement is as follow:
iOS:
RAM: 1GB
Operating System: iOS 9
Free Storage: 4 GB space
Android:
RAM: 2 GB
Operating System: Android 5.1
Free Storage: 3 GB space
For Free Fire the minimum system requirement is as follow:
iOS:
RAM: 1GB
Operating System: iOS 9
Free Storage: 1.5 GB space
Android:
RAM: 1GB
Operating System: Android 4.4
Free Storage: 1.5 GB space
Through the above data, we can see that the system requirements for running Free Fire are relatively low. The demand for PUBG Mobile will be relatively high. However, as far as the mobile phones on the market are concerned, it is believed that running these two games is not a problem. The only difference may be the smoothness of running the two games. On lower-end mobile phones, running Free Fire will be smoother than running PUBG Mobile.
Game Mode
PUBG Mobile
PUBG Mobile's game modes include Classic, Arcade, EvoGround, Arena.
Classic Mode
100 players (100solos, 50duos, 25squad) enter the match. Players find weapons, items, and kill enemies. The last person (team) who survives to the end is the winner.
Arcade Mode
In Arcade Mode, players can enter a deathmatch featuring respawn. Respawn is unlimited until one player gets 50 kills or 10 minutes. The average game time of Arcade Mode will be less than that of Classic Mode, about half that of Classic Mode.
EvoGround
EvoGround mode is a mode that allows players to quickly complete the game. Divided into 3 ways to play, including deathmatch, Zombie darkest nights, and payload.
Arena
In arena mode, players can choose how to play, including TDM (Team deathmatch), Assault, and Domination. After that, the game will automatically select the map.


Free Fire
The game modes of Free Fire include classic mode, ranked game, rush hour, custom game, solo/duo/squad.
Classic Mode
50 people enter the match. Collect resources and kill enemies. The player who can survive to the end is the winner.
Ranked Game
The gameplay is basically the same as in classic mode, but each player will assign their rank through the ranking points collected in each game, including Bronze, Silver, or Gold. The higher the Rank, the stronger and more challenging opponents you will encounter.
Rush Hour
In this mode, the game will be played on a smaller map. Only 20 players participated. Therefore, the game time will be shorter.
Custom Game
Custom mode allows you to open your own room to play this game. The gameplay is roughly the same, but you can let the player choose who enters the room, and then choose the game partner and opponent.
Solo, Duo, and Squad
As the name suggests, solo mode fights alone, Duo fights two people side by side, and Squad fights in groups of four.
The modes and gameplay of the two games are roughly the same. The only difference is that Free Fire has a relatively small number of players, only 50 players, and the game time is relatively short. In PUBG Mobile, there are 100 players and the game time is relatively long.
Is Free Fire better than PUBG Mobile?
After seeing the differences between the two games in all aspects, which one is better? Is Free Fire better than PUBG mobile? Our conclusion is both of the games are good, and no one is better. PUBG Mobile is more suitable for players who like realistic graphics and can spend a long time playing games. And Free Fire is suitable for players who like simplified graphics who enjoy playing quick games. Both games have their own advantages and their respective player groups. Rather than comparing which game is better, it is more important that which game is more suitable for us. We can choose which game to play according to our own preferences.
Before the end of sharing, let's take a look at the game play video of both games:
PUBG Mobile:

Free Fire:

Please follow OPGAMER Facebook page for the latest game promotion, game release, etc. Also, visit OPGamer News for more game information, reviews and guide.