Chinese game company giant, NetEase recently announced that they are developing a game similar to Valorant. This game is called Project M. Founded in 1997, NetEase is one of the largest gaming companies in the world. They focus on playing mobile games and computer games.
The game scene set by Project M is in a futuristic sci-fi world. This is a 5v5 FPS game, so accuracy and responsiveness have become the key to winning this game. There are various weapons for players to choose from in the game.
Project M has now opened for the beta test, players can go to its official website to view more information. Let's take a look at the official teaser of Project M.
Project M vs Valorant: The Similarity
I believe many players will notice that Project M is extremely similar to Valorant in all aspects. For example, this game has the same 5v5 search and destroy game modes as Valorant. This game also has agents with abilities similar to Valorant.
Through the trailer of Project M, we can see that it is very similar to Valorant. Let us look at the following similarities.
The Smokes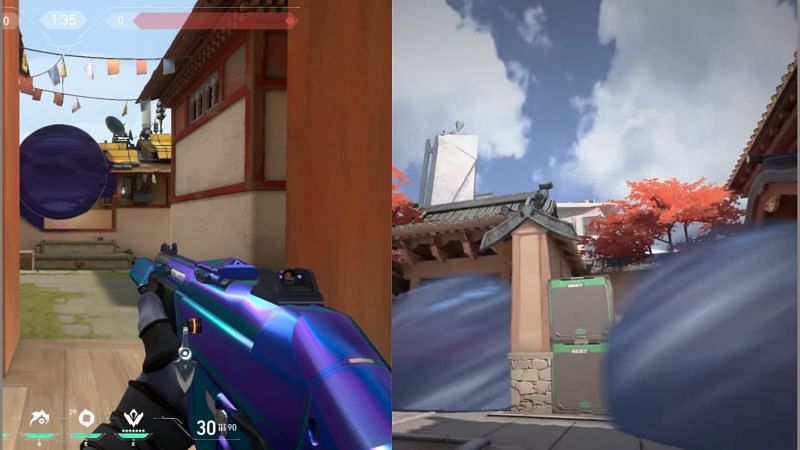 The smoke of Project M has a spherical shape, which is almost exactly the same as the Valorant, except that the color is slightly different.
The "Leer"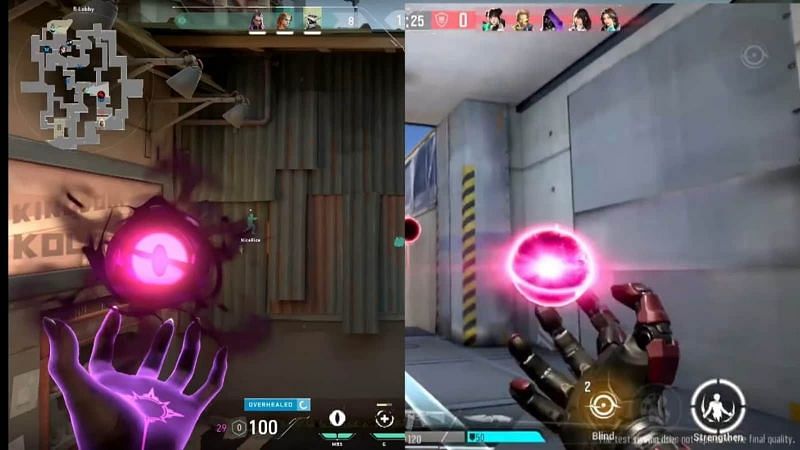 Project M has its own version of Reyna, called "Leer". The appearance and function of Leer are very similar to Reyna.
The Sage Barrier Wall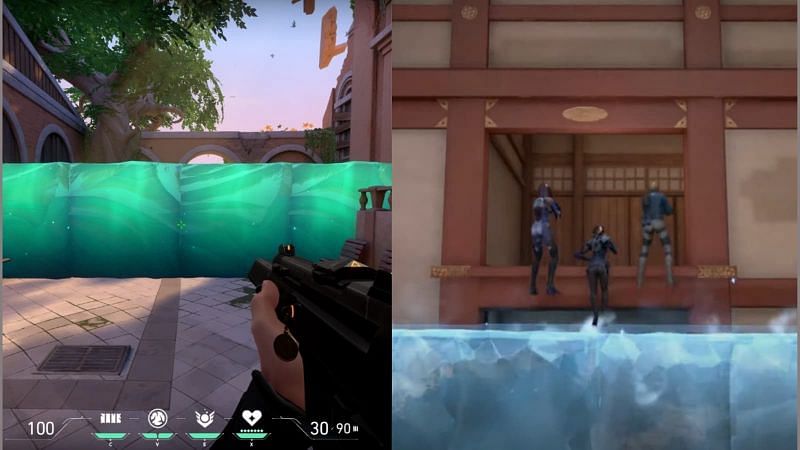 The sage barrier wall of both games is the same. The only difference is Valorant barrier is in green color while Project M is in blue color.
The Character
Let's take a look at the character comparison of the two games. From the figure, we can see that Valorant's Sage and Elixir from Project M have many similarities. Not only do they have the same appearance, but they also have the same healing ability.
Summary
In our opinion, these two games are almost the same in terms of design and gameplay. Even, we can say that Project M is Valorant's clone game. But because Project M is a mobile game, its game graphics will not be as good as Valorant, which reduces the game experience. However, this undoubtedly provides players with the convenience of playing this game anytime, anywhere.
In addition, the developer of Valorant, Riot Games has also confirmed that they will develop Valorant Mobile. Next, we will also compare Valorant Mobile and Project M to see which is better. Follow our website, OPGamer News to get the latest information.
Buy Valorant Point at a lower price from our store now!