Battle Royale games have dominated the mobile gaming world in recent years. Among the many battle royale games, Free Fire is one of the best. Excluding unofficial downloads, just in the google play store, its download volume has exceeded 1 billion, which is quite amazing. In order to achieve good results in this game, in addition to personal skills, Internet speed also occupies a very important position.
However, in a large area of ​​the world, there are still many areas where the Internet speed is still not so good. Therefore, players in these areas will have a poor gaming experience. So, we will share 5 offline Android Games like Free Fire today.
I believe this sharing will bring great benefits to players. When the internet speed is not good, players can choose to play these offline games similar to Free Fire. No longer get bad gaming experience because of slow internet speed.
5 Best Free Fire like games offline
1. HeroesStrikeOffline : Battle & MOBA
In addition to playing battle royale mode, this game also has MOBA mode, deathmatch, and so on. If you are a fan of MOBA games and Battle Royale games at the same time, this game is perfect for you.
2. PVP ShootingBattle 2020 Offline
This game has online and offline modes. In offline mode, there are more than 20 kinds of missions that can be cleared. Even better, this game is a free-to-play game, and the game control can be fully customized.
3. FreeSurvival: fire battlegrounds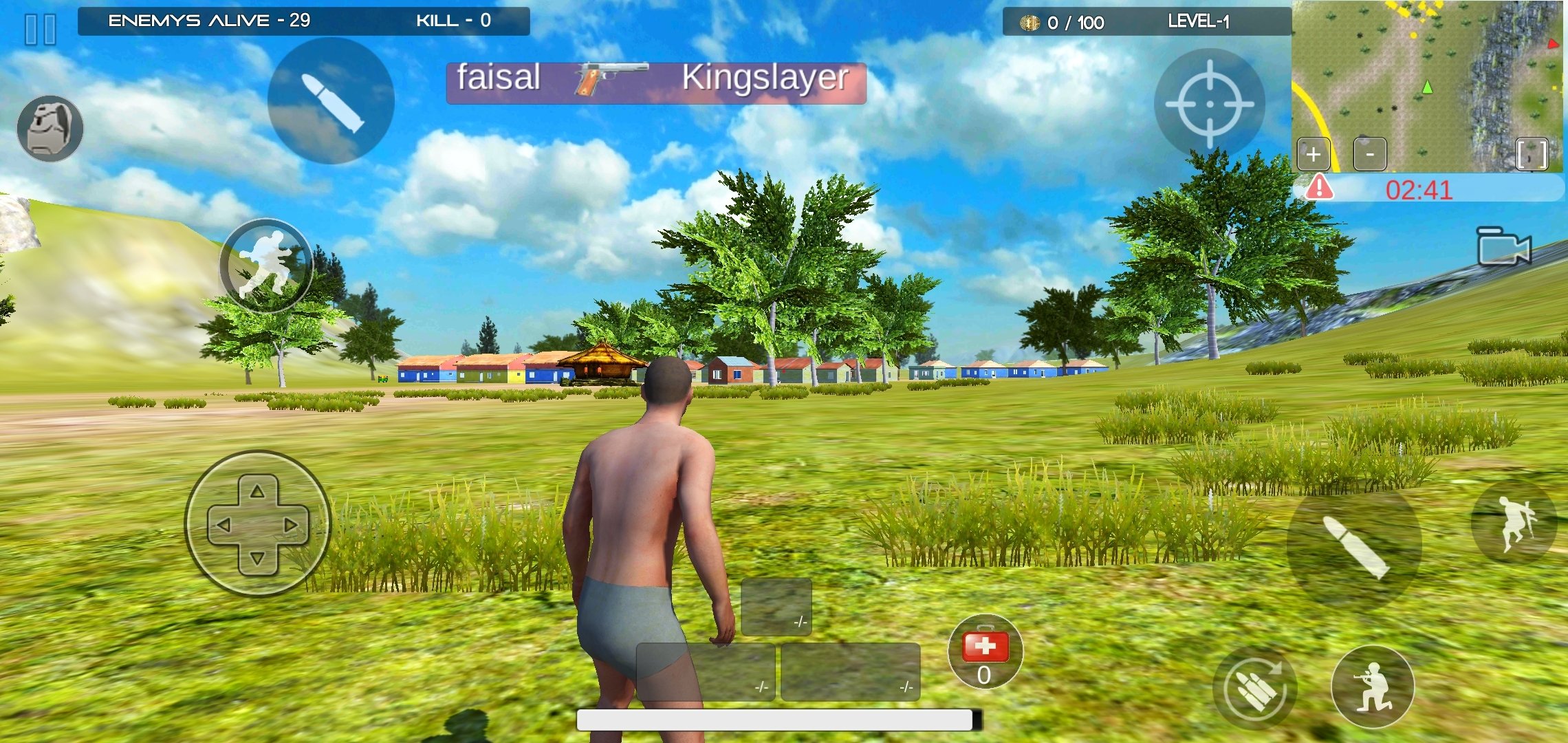 Just google play alone, this game has received more than 10 million downloads. Free Survival: fire battlegrounds can be said to be the best ones in the battle royale game. The file size of this game is only 42MB.
4. SwagShooter Offline

Realistic graphics and high-quality sound effects have made this game a good response. Swag Shooter is not listed on google play. Players who want to try it can download it at this link.
5. FreeBattleRoyale FireForce Offline
This game received more than five million downloads alone on Google play. Free Battle Royale Fire Force: Online & Offline also received a super high rating, with 4 stars. Just as the game title shows, this game has 2 modes, online and offline. In addition to playing this game offline, players can also play online with friends.
After reading the above sharing, players will be curious about which game to start first? Here, we suggest trying Free Survival: fire battlegrounds first. The reason is that this game has a very high download volume and has received good reviews. It has been rated 4.2 stars and above on Google Play. In addition, the similarity between the Gameplay and Free Fire of this game is very high. Before the sharing ends, let's take a look at its Gameplay Video:
Free Survival: fire battlegrounds gameplay:
If you have any better offline game alternative for Free Fire, please leave a comment below. Don't forget to follow our website for more game information.
Visit our store to buy Free Fire Diamonds at a lower price now!