Mobile Legends is the world's first MOBA mobile game that supports global same servers and players from all countries play against each other. When the players match, the national flags of their respective countries will be displayed, and players from the same country will be given priority.
In this 5v5 moba game, the strength of the hero will undoubtedly have a great impact on the outcome of the game. Therefore, I believe that many players will care about the strength of the heroes in the game. Here we have sorted out a list of the best hero in mobile legends 2021 based on the role.
Best Hero in Mobile Legends 2021 (September)
Best Tanker
First of all, the strongest tank, as always, is Lolita, based on the win rate. She is also the hero with the highest monthly win rate among so many heroes. This month, Lolita players won an average 58.85% of the match, which is even a bit higher than last month. Moreover, his ban rate is less than 1%. Lolita has a super crowd control skill, and it can use his shield to protect teammates.
Best Fighter
Come to the best fighter. In the list, the best fighter will be X.borg. He is also the third most winning hero this month. His winning rate is as high as 54.48%. However, his ban rate is as high as 79.6%, which is an unfortunate thing for x.borg players. In other words, he was banned in nearly 8 games out of 10 games. X.borg can use his framethrower to hit true damage and has 2 part of HP. Since he hit true damage, it will cause a lot of damage to some heroes who seem to be relatively tall.
Best Assassin
The best assassin this month is Hayabusa. His average winning percentage is 51.57%. Hayabusa can swap positions with his shadow. He can make super high attacks in 1v1. Hayabusa is a good choice if you are facing a group of squishy enemies.
Best Mage
Next is the best mage. We have listed Lylia as the number one mage this month. Her winning rate is 53.05%. Even though she is so strong, but her ban rate is just less than 1%. Lylia can place bomb which will explode and deal massive amount of damage. She can also use big moves to get her back to where she was a few seconds ago . He is suitable for fighting against melee heroes.
Best Marksman
Then comes the best marksman. Kimmy is still the number one marksman based on its win rate of 56.90% as always. She is also the second best hero among all. Kimmy has a spray gun that can keep on shooting while moving. Her first skill will splash damage against the enemies and increase the attack range at the same time. She is also the best choice against melee heroes.
Best Support
At last, we come to the best support hero,Kaja. Kaja's average winning rate is 56.10%, which is also a very high winning rate. However, his ban rate is only 1%. Kaja is able to drag the enemy for a small distance and he deal a good amount of damage to weaken them for his allies.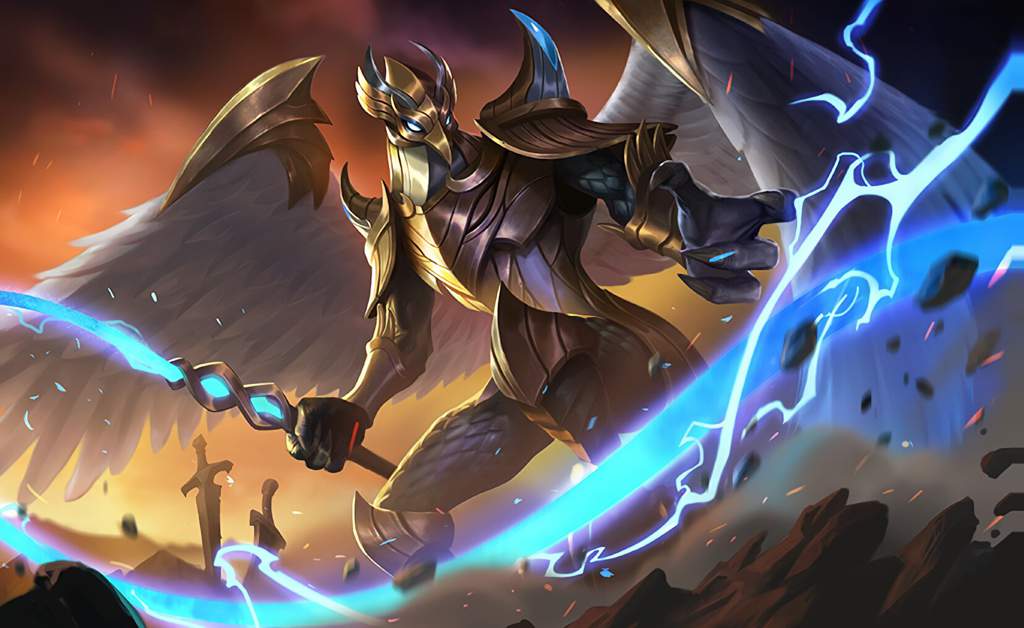 Conclusion
In summary, we have listed the top heroes in each role this month. You can choose heroes according to this list, but the most important thing is the proficiency of heroes. Also, the current game is undergoing a major revision, and the strength of the hero will change repeatedly in the short-term, please follow it regularly.
Also visit our main page for more game news and review!
Need some MLBB diamonds? Please visit our store now!